One thing that became absolutely clear during this pandemic was that digital marketing is not just desired for your business, but it's becoming a necessity. Circumstances have changed, even the way organizations approach their clients has shifted. Digital Marketing is a loyal partner that doesn't leave your business alone in bad times. It gives strength to your business in the long run and keeps your business alive on the search engines.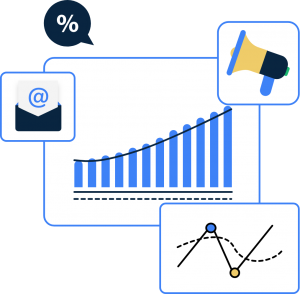 Traditional marketing has taken a step back and digital marketing brought a new face in front of the industry. Online marketing became significant for an efficient business, and you should be involved in this, otherwise, it could affect your business sooner or later. It is a constant race to stay one move ahead of your competitors. To win that race, you need to continuously improve your own website and monitor your competitors' latest digital marketing activity. It's absolutely clear how digital marketing is important for your business. So how do you improve your ongoing digital campaign? Below are some points which you can use in your digital marketing plan to save money, increase growth and visibility.
Saves Money
If your goal is to bring a lot of potential customers to your website through paid or organic results then here you have to think wisely. You can double the return of investment of your business with good strategy. No company wants to limit the number of new customers they can reach with their advertising. But the fact is that we don't have unlimited advertising budgets to work with. This means we have to strategically distribute the money around in a way that makes the most sense. Therefore to save money, we have to use a combination of SEO (Search Engine Optimisation) and PPC (Pay Per Click) to help achieve clear outcomes with more qualified traffic and budget efficiency. As with any search marketing initiative, regular testing is required to understand the next step. That's how you can save a lot of money through your marketing budget.
Business Growth
Digital marketing encourages businesses to be authentic for their potential clients. Having an online presence through any sort of marketing platform makes it easier to deliver any messages to potential customers. An online marketing plan often results in growth for your business. If you successfully educate customers, keep them engaged, create a strong reputation in their minds and smartly sell to them, your business will most likely grow. So having a great website with UX and UI design is necessary for the growth of your business in the digital world.
Brand Visibility
Brand awareness and recognition are critically important if you want to grow your business. 60% of potential clients come through organic search and If you want to make your brand visible then Search Engine Optimisation is the best way to do it. It's time consuming work and needs patience to see results but it's really important for brand visibility. After that, there is remarketing which also can be used for visibility improvement.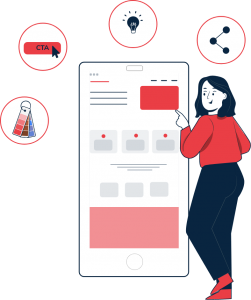 These are the essential points of a digital marketing strategy, and these will help you plan, manage and optimize your online presence. Of course, there are more things in strategic planning which require art of formulating strategies, implementing them, and evaluating their impact on organizational objectives. Get in touch with business•config and we'll come up with a comprehensive digital marketing strategy that will allow your products to reach potential customers. We are here to help your business grow.